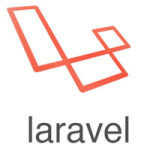 Install Laravel on Windows – 3 minutes install
Install laravel via composer installer on windows xampp or wamp
Laravel 5 can be installed via composer on all operating systems like Windows, ubuntu, mac. Using the following quick guide one can install laravel to their local xampp or wamp setup. All you need is having a basic knowledge of command line run and setting system variable paths.
Here, I am sharing my 3 minutes experience on how to Install Laravel on Windows running Wamp web server.
Here is a quick post to guide you through installing Laravel on windows running wamp or xampp.
Download Composer for Windows from https://getcomposer.org/Composer-Setup.exe
Run command line. Type composer to confirm the composer is running. It should show something in the following screenshot Continue reading →