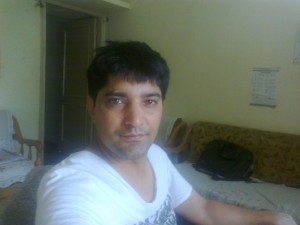 Arvind Kumar Thakur is a Freelance Web Developer and Internet Blogger. Before starting as a freelancer in March 2009 he worked in three software companies. Recently he has managed to build up a small web development team by the name of Inimist Technologies in Chandigarh, India.
Personally, he likes to travel, spending time with friends, reading books, watching cricket, soccer and movies.
His new hobby is photography and you can view some of his recent photography work at another website which is dedicate to his home town and which is maintained by him.
About devarticles.in
Originally founded by the name of Devarticles.In in March 2009 it was relaunched by the name of http://arvindthakur.in (by his own name) in January 2013. Later it was re-named to it's old name i.e. Devarticles.In as it is right now.
Connect with him
Facebook: http://facebook.com/arvindkthakur.jnr
Twitter: http://twitter.com/arvindkthakur
Linkedin: http://in.linkedin.com/in/arvindkthakur
Google+: https://plus.google.com/102940040180919112802/about
Email: arvind [dot] mailto [at] gmail [dot] com
Hire Arvind at oDesk